Volcano Planet
Volcano planet has been chosen as one of the Top 100 Games for 2009, in the iLounge 2010 iPhone buyers guide!
By ignoring global warming and thumbing their noses at carbon emission targets the Xediotz and their plane are now DOOMED. Volcanic activity is generating critical levels of explosive (and smelly!) gas. Only you can delay the inevitable, allowing as many Xediotz as possible to escape before the planet EXPLODES.
iTunes link:
http://itunes.com/apps/VolcanoPlanet
When a volcano appears, use touch to rotate the planet so you can TAP the volcano out. The longer they are around the more gas they produce so be fast.
Send rubbernecking flying saucers on their way with a sharp tap - they'll leave you with Gas Suppression bonuses so it is well worth it :)
Local and Internet High Score tables.
Speed/Accuracy are rewarded with Gas Suppression modules (DING!) to be used when you need them.
Can be paused by tapping on the timer in the top right for a well-earned break
Entertainment for all ages

1.2 is available now on the Appstore, new features:
Scoreloop is now used for Global Highscores.
Resume interrupted games - if a call comes through or you close VPlanet, optionally pick the game up again where you were.

New bonus spaceship to catch - slows time down (temporal freeze generator), enabling you to get more time to make the speed bonuses, and slows gas creation speeds.

Second new bonus spaceship to catch - Volcano Distruptor, use this to turn off all volcanos at a single tap.

Auto saved levels - getting to level 5, 10 20 and 30 will auto-save your state at that level, and offers a choice of start points when you play.

Speed bonus chaining - if you get 2 or more gas supression bonuses in a row you get extra bonuses. Combine with the Temporal Freeze for stockpiling gas suppressive charges.

Volcanoes have purple smoke when they are Speed Bonus active making it easier to chain them

Using the 'Replay' button will replay your last play choice, ie from the start or an auto saved level.

Improved UI layout, cleaner UI graphics.

Improved Performance.

Planet mesh now changes shape as volcanoes appear/disappear.

Camera is a little closer to the planet

You no longer have to wait for the highscore tallies to finish adding up before you can restart a game.

You can get to the Scoreloop UI through either the end screen when playing, or from the high score page.

Hold the gas suppression bonus icons to apply continuously until released, rather than requiring frantic tapping.
Note: The ability to set a name for the high scores is just for the local scores - Scoreloop takes care of it's side of things.
Scoreloop notes:
If you start/accept a challenge you are taken straight into playing and the score is auto-submitted
Exiting during a challenge game (or having it interrupted) will restart the game where you were when you next play VPlanet to keep the challenge fair
challenges are always played from level 1 regardless of the auto saved levels.
Scoreloop score uploading is optional (Automatic for challenges)
Gameplay Trailer - this is for 1.0, updated video (1.2) coming soon.

As of version 1.2 high scores are taken care of by scoreloop, pre 1.2 scores below:
Old Live High Scores - Top 50: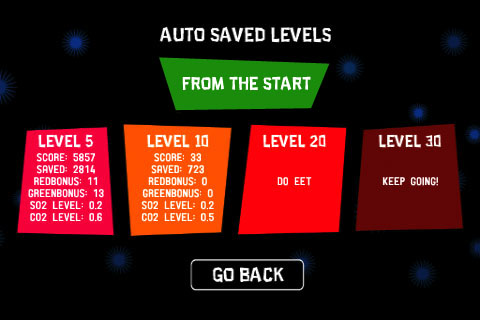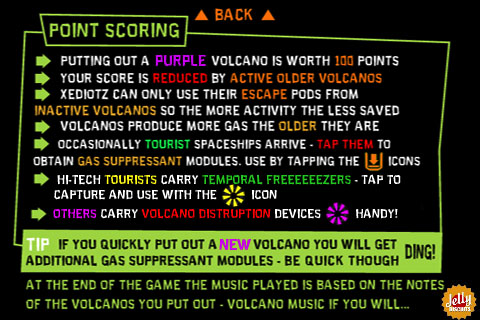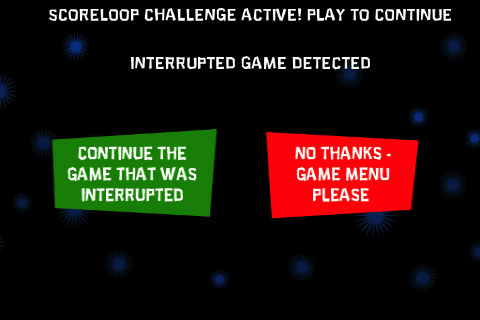 Reviews
ilounge
"Volcano Planet from Jelly Biscuits is very close to the ideal $1 iPhone game..."
nodpad
"...I think I can fully recommend this to anyone looking for something simple. The gameplay is quite addictive for hardcore gamers and casual gamers a like, and the addition of the global highscores makes it even better."


pocketgamer
Bronze Award!
Cute, clever, and contemporaneous, Volcano Planet is exactly the sort of mindful quick-fire games that are causing iPhone to heat up
the Portable Gamer
... I have to say that even though some minor issues still exist like the cluttered display, there has been enough added to make this game a solid buy recommendation.