food fight
Published by Jelly Biscuits, food fight is an interactive children's book  based on the original bestseller by Glenn Melenhorst.
Food fight is full of sounds, animation and surprises to delight and inform both children and adults alike. Read aloud or hunt for hidden treasures to unlock extra pages and activities!
Reviews.
14/02/2011
Digital Storytime.
HERE Carisa Kluver writes:
Food Fight! is a phenomenal book app that is as funny as it is fun to play with. It has high-quality computer animation and vivid illustrations that really enhance the reading experience. It is also interactive, but not in a way that distracts from the story.
Overall, this story is just so engaging and silly that children will want to read it again and again. A great read for real 'little boys' (and girls)!
10/02/2011
Giggleapps.
The illustrations are marvelous here, very colorful and with a 3D effect. I simply loved the details about Sammy's cravings for boys and I like that he only consumes highly processed and packaged boys, keeping everything kid-friendly. The interactions are fun but not overwhelming and never take away from the main focus here, that being the storytelling.
giggle apps
28/01/2011
Lunchbox Reviews Blog.
http://www.lunchboxreviews.com/blog/?p=589
This interactive e-book is really great… Food Fight is truly a great app to download. It's a different approach for parents to encourage their children to eat vegetables.
20/01/2011
The iPad Experiment.
The iPad Experiment
The illustrations are absolutely stunning… So how would this app work in the classroom? Very well. I would think it would be best suited to lower middle primary; grade 2-3. It could also double as a little helper for parents who may be experiencing difficulties with getting their children to eat vegetables.
09/01/2011
Babyology.
http://babyology.com.au/sunday-arts/food-fight-an-interactive-children%E2%80%99s-book.html
Food Fight!…has lots of cool interactive features and children are likely to discover more each time they 'read' the book.
I particularly like the musical boxes of little boys that you can compose tunes with.
Sure, Food Fight! covers the issues of prejudgement, food intolerance and ultimately conflict resolution but you can justify it simply on the basis of its gentle humour and charming illustrations.


07/01/2011
Food fight is listed on iPhone4Kids as one of the "9 great book apps for kids you NEED."
http://www.iphone4kids.net/2011/01/06/9-great-book-apps-for-kids-you-need/
29/12/2010
The iPhone Mom.
Here's an extremely enjoyable  story that will have you looking at your food in a brand new way. Food Fight! had me laughing and I know that my kids have been enjoying it as well.
http://www.theiphonemom.com/food-fight
28/12/2010
PAD GADGET.
There's nothing like cuddling up with your kids to read an entertaining book together.   App developer Jelly Biscuits brings a popular children's book and its original illustrations to life on the iPad, iPhone and iPod that's definitely worth a look… If your kids like a silly story and enjoy the interactive features in book apps, Food Fight! – An Interactive Book by Glenn Melenhorst is a good choice.
http://www.padgadget.com/2010/12/28/food-fight-an-interactive-ipad-iphone-book/
18/11/2010
http://www.whatmobile.net/2010/11/food-fight-app-review/
"…The beautiful illustrations have been garnished with interactive elements and sounds on every page…The 3D visuals have a character all of their own, and for the price, this Universal app is something of a bargain."
*****
15/11/2010
Apps playground.
The latest slick kids book-app for iPad.
6/11/2010.
TUAW
"…the most beautiful interactive children's book I've seen to date."
"The app is beautifully designed and has more play value than most of what I've seen in the burgeoning market of interactive children's fiction."
"The fit and finish of the game is admirable. Everything seems just right."
Read the full review HERE.
7/11/2010.
iPad.net
When Apple first showed off the Winnie the Pooh illustrated book, we all could see the potential the iPad for children's books. A lot were expecting a huge load of illustrated children's books appear on the App store. Unfortunately it wasn't a huge amount, and a lot of them were of very poor quality….. This is why we are really impressed by food fight….. It's beautifully designed and every page features gorgeous 3D graphics.
News
14/01/2100
Food Fight has appeared on the front page of the mac app store under new and noteworthy. Nice!
7/11/2010
Wow, it looks like we are the number 1 top selling iPad book app in the US, number 2 in the UK and number 1 in Australia, as well as number 3 on iPhone in the US, – we're stunned with the reception, just one day after release! Looks like we are in the top 5 in a few other countries too!
7/11/2010
Two great reviews up. Check them out.
8/11/2010
Voice over has been recorded! Huge thanks to the crew at Flagstaff. Now to integrate.  Number 1 iPad book in the UK too!
12/11/2010
Right up front on the iTunes new and noteworthy page.
12/11/2010
According to AppAnnie we are "new and noteworthy" in 150 countries!
11/12/2010
We're listed on the iPad apps for kids page on the US store!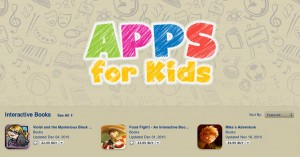 Apple, the Apple logo, iPhone, and iPod touch are trademarks of Apple Inc., registered in the U.S. and other countries. iPad is a trademark of Apple Inc.